<![if !vml]>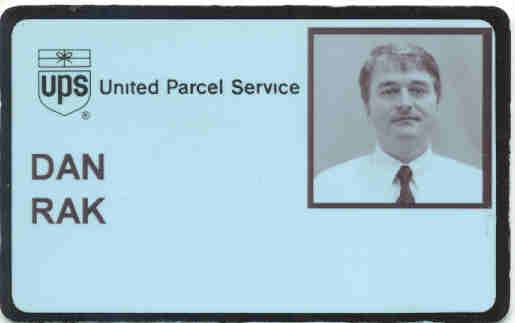 <![endif]>
---------------------------------------------------------------------------
Datanomics (assigned to United Parcel Service (UPS) cost calculator project)
8300 Dunwoody Place, Suite 230, Atlanta, GA 30350; Contact: Denise Stepka
United Parcel Service, 55 Glenlake Parkway, Building #1, Floor #5, Atlanta, GA 30328
Supervisor: Jack Miller
<![if !supportEmptyParas]> <![endif]>
Dates: 7/98 - 7/99
<![if !supportEmptyParas]> <![endif]>
  Role: 1 of 3 Software Engineers, chief roles were: System Software Architect,
            C++ developer/programmer, multi-platform code integrator
<![if !supportEmptyParas]> <![endif]>
Duties: Co-create a cost calculator for UPS national package delivery system that would enable
             them to know exactly how much a package costs to ship from any doorstep to any doorstep
             no matter how shipped (i.e.: ground, 2-Day air, etc...). Calculator included time studies
             and other logistical data. My role was to create all the back-office C++ logistical (i.e.:
             non-visual business management) classes using Rational Rose to architect the object
             model in UML and then to generate the skeleton of C++ classes used to implement the cost
             calculator and then to finish developing/(fleshing-out) the business logistical methods/functions
             that would manage the summation/aggregation of the underlying fundamental costs. I modified
             the C++ code for multi-platform deployment (i.e.: Windows NT to UNIX (HP-UX) deployment) and for
             the integration of this project with other software development efforts at UPS, by modifying
             the project into a DLL for use by any GUI (i.e.: Visual) programming effort for PC platform deployment.
<![if !supportEmptyParas]> <![endif]>
             On this project Rogue Wave was used for the RDBMS interface to the Oracle database, both on the local
             Windows NT server and also on the HPUX server(s).
<![if !supportEmptyParas]> <![endif]>
<![if !supportEmptyParas]> <![endif]>